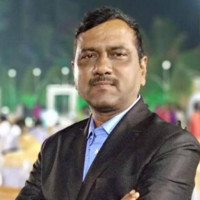 Vijay Waidande
Founder and CEO
Vijay is an Alumni of SIBM Batch of 1986 and has been a successful entrepreneur for over 10 years. Early in his career, he started off with Thermax in the Corporate HR function for over 25 years and was last with Honeywell. Vijay has been a Coach to CEOs of Small & Medium Businesses and has also been a faculty to the top Management Institutes in the Country.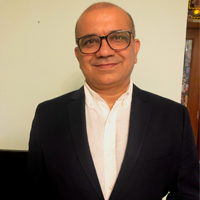 Atul Chugh
Director
Atul is a Human Resources professional with 23 years of rich experience. Atul is a subject matter expert in Human Process facilitation and in depth understanding of HR conceptual knowledge, HR & OD processes and tools. He firmly believes that HR can be a strategic game changer. His mantra is delivery through Participative Leadership. Atul was the HR Head for Rolls Royce South Asia & Middle East in his last corporate assignment. In addition to this he has worked for companies like GE Money, GECIS, NOKIA, Thermax and Eureka Forbes. His work has been in the area of HRM, Learning & Development, HR Shared Services and OD. He is regarded as an expert in areas like Leadership development, HR Process Reengineering, Performance management, Employee Engagement, Human Behavioral training. Certified Personal Counselor and enjoys facilitating Entrepreneurs and C-level functionaries to enhance their personal and/or team alignment and performance. Atul has done more than 400 assessments for senior leadership team across Asia, Middle East and Europe. He focuses on supporting organizations to address aspects of HR strategy with emphasis on Leadership Talent Development creating a great place to work. Atul partners with his clients to lead with purpose and participation. Atul is an approved as a Grid Instructor under Dr. Blake Mouton and he is well-versed in synergogy method of training. He is the Treasurer & member of Executive Committee of Indian Society of Applied Behavioural Science (ISABS).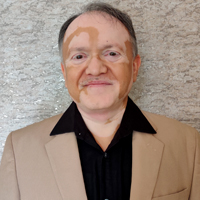 Shirish Joshi
Strategic Advisor
Shirish has over 25 years of experience in the public & private sector in HR and OD roles and well known HR Consultant and Executive Coach since 2001. He has been a facilitator for organizational change and extensively involved in institutional development issues while working with government, leading NGOs and international donor agencies. He is an alumni of the Post Graduate Management Program from Jamnalal Bajaj Institute and has also acquired specialized training in MBTI, Workplace Big 5, Process Work, Large Scale System Change, entrepreneurship development and industrial economics from well known institutions including ISISD, NTL (USA)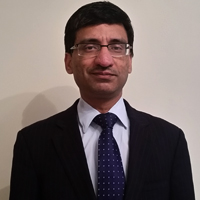 Anujayesh Krishna
Board Advisor
Dr. Anujayesh Krishna is currently Board Advisor with Institute for Advanced Studies in Complex Choices (IASCC), Hyderabad. Prior to that, Dr. Krishna has worked in different industries, such as Consumer Products, Industrial Engineering, Information Technology, Pharmaceutical and Financial Services in the United Kingdom and India.
In the recent past, he has worked in the financial services sector in the United Kingdom with leading banks. Dr. Krishna has also taught as visiting faculty at Indian Institute of Management, Udaipur (India), and writes regularly on organizational topics. Prior to joining industry, Anujayesh completed his Doctorate in Management from Indian Institute of Management, Ahmedabad, India.
Dr. Krishna's current areas of interest involve leadership, managerial and change management processes that contribute to organizational success.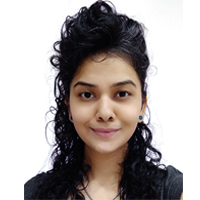 Kalashree Thaliyath
Vice President - Strategy, Training and Consulting
With over 13 years of experience, Kalashree has consulted 50+ organizations till date in various industrial sectors like IT, ITES, FMCG, Engineering, Manufacturing, Construction, Services, Trading companies, Hospitals and Hospitality etc. which includes start-ups, SMEs, Indian MNCs and MNCs, driving success by translating business strategies into HR priorities. She is a Post Graduate in Business Administration with specialization in Human Resources. She is a Certified Psychometric Test Professional (CPTP) and a certified practitioner of Neurolinguistic Programming (NLP).